Glassco is the biggest exporter of scientific lab ware from India, shipping more than 600 containers of glassware every year mainly Interchangeable , Volumetric, Filtration and General lab ware manufactured in ISO / ASTM / DIN / USP & NABL Standards. Along with glassware a lot of allied line of products and accessories that are used in laboratory application such as Plastic ware, Rubber ware, Metal ware, Liquid Handling Instruments, Hot Plate & Stirrers.
Glassco employees more than 85 glassblowers working on Automatic & Semi Automatic machine, making products of different shape & sizes. We have a complete line of production for making Test Tubes, Beakers, Flasks, Joints and Flanges. More than 20 glassblowers are involved in making high precision glass like, Condensers, Adapters and Assemblies various kind.
Glassco makes all its products from tubing of ASTM E- 438 TYPE I, CLASS A BORO 3.3 GLASS.
Glassco impor ts 450 MT of glass tubes per annum. Glassco normally keeps a stock for 4 months at any point of time which amounts to more than 80 tonnes of glass tubing.
COMPUTERISED GLASS FORMING MACHINE
A computer controlled joint making machine installed at the plant gives added leverage to produce precise dimensions of sockets, cones, rims and flanges.
An automatic joint making machine ensures consistent quality of joints. All the products travel through conveyor ovens for annealing / de-stressing that runs round the clock.
For the printing process Glassco employs an automatic Printing Machine. Due to this, it is possible to handle huge volumes of glassware for printing with consistent quality.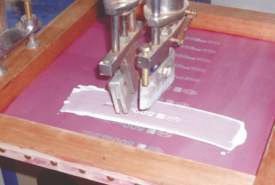 ULTRASONIC WASHING MACHINE
For the washing of glassware af ter grinding, Glassco uses state-of-the-ar t ultrasonic washing machine which is developed and designed in-house and can wash upto 5,000 pieces in 8 hours.
For running the complete manufacturing facility, a custom-made sof tware is used.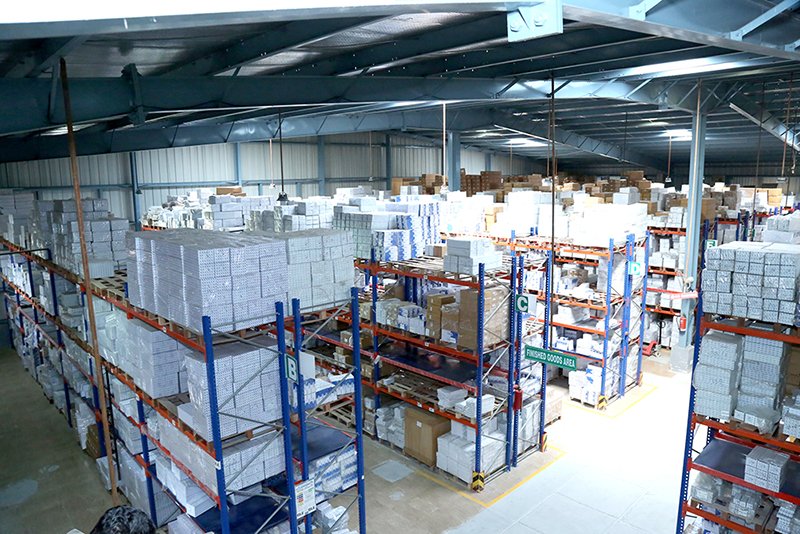 We have added more than 7500m² of warehousing facility which will help us to deliver the goods worldwide with the shor test lead times. We have now a warehouse with 7000 pallet positions.How to type a²